---
Over the past years, we have witnessed the rapid growth of the nutraceutical industry. Orite Ingredient was established to respond to the increasing demand for ingredients in the industry. Today, consumers of health products have higher education than before about personal health and product safety. They are becoming wiser in taking the products and would like to know what they are actually taking, what dosage of each ingredient is, even how a product is made. Orite Ingredient guarantees availability of technical documents upon request to prove the quality and safety of the products sold. We always delivers confidence to our valued customer on quality and safety.

ABOUT US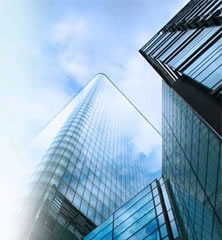 ORITE Ingredient is a well-established and fast growing company based in Toronto Canada. We are a wholesaler and distributor of bulk ingredients that are widely used in the Nutraceutical, Functional Food, and Animal Health industries.
With a commitment to excellence, we are striving to deliver customers the finest quality of our products and services. Perfectionism is our only acceptable standard. We have partnerships with the best manufacturers that are equally passionate about bringing the finest ingredients to the rapidly growing nutraceutical industry.
Orite Ingredient always steps ahead in sourcing top quality ingredients and brings them to our valued customers. Our strategic partnerships with global manufacturers enable us to provide premium ingredients at the very best prices. We believe that partnerships built on exceptional service, competitive prices, and the sharing of technical knowledge and expertise will certainly benefit all parties involved.
ORITE Ingredient is a member of Canadian Health Food Association (CHFA)
Our Mission
Mission Statement: To be a global provider of quality nutritional ingredients and be the reliable business partner of our customers by offering professional knowledge and expertise, exceptional services, and quality products.
---